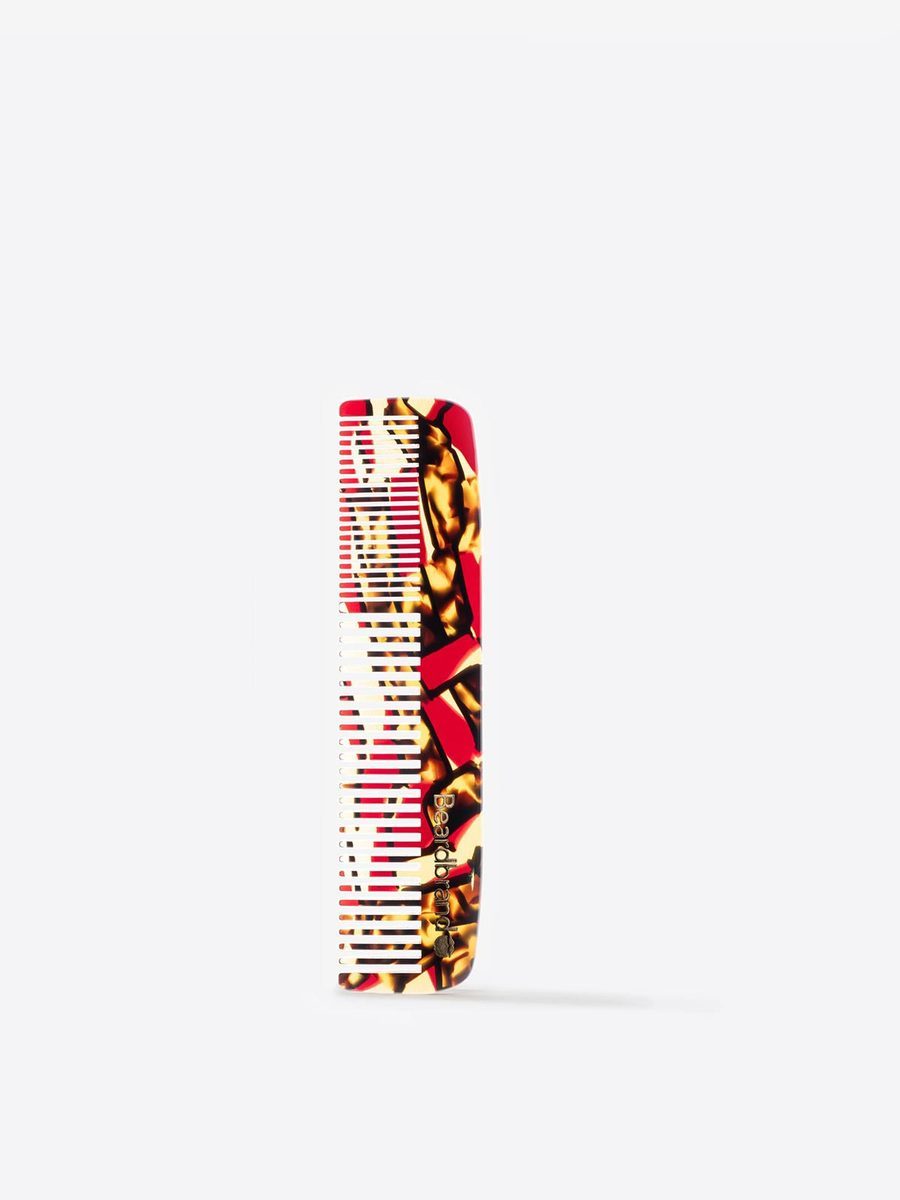 Pocket Beard Comb - Ketchup Fries
---
Free shipping on all orders over $75
In stock, ready to ship

Inventory on the way
Not all Beard Combs are created equal, so having a tool that's up for the task is crucial to fighting snags. Traditional combs typically don't have enough width between the teeth, even on the broader side of the comb, to comfortably get through the thickness of your beard. Plastic and metal combs produce static, which makes taming your beard more difficult—and makes you look like you never learned to stop sticking forks in the electric socket. Beardbrand's Combs are built to deal with the thickest of beards and do a damn good job on your head hair as well.
The comb design is cut out of the acetate sheet, shaping the comb. Then the edges are polished, the teeth are bevelled and cut, and the whole comb is polished and brushed. The teeth themselves are rounded with pumice. The result is a comb with smoothly-tapered teeth and rounded tips for more comfort.
Lastly, it's hit with an acid vapor to add shine and tumbled for a last polish before the gold printing. 
Pocket Comb
Size dimensions: 4.31" x 0.125" x 1.625" (112.5mm x 27.5mm)
Made in Switzerland
Handmade