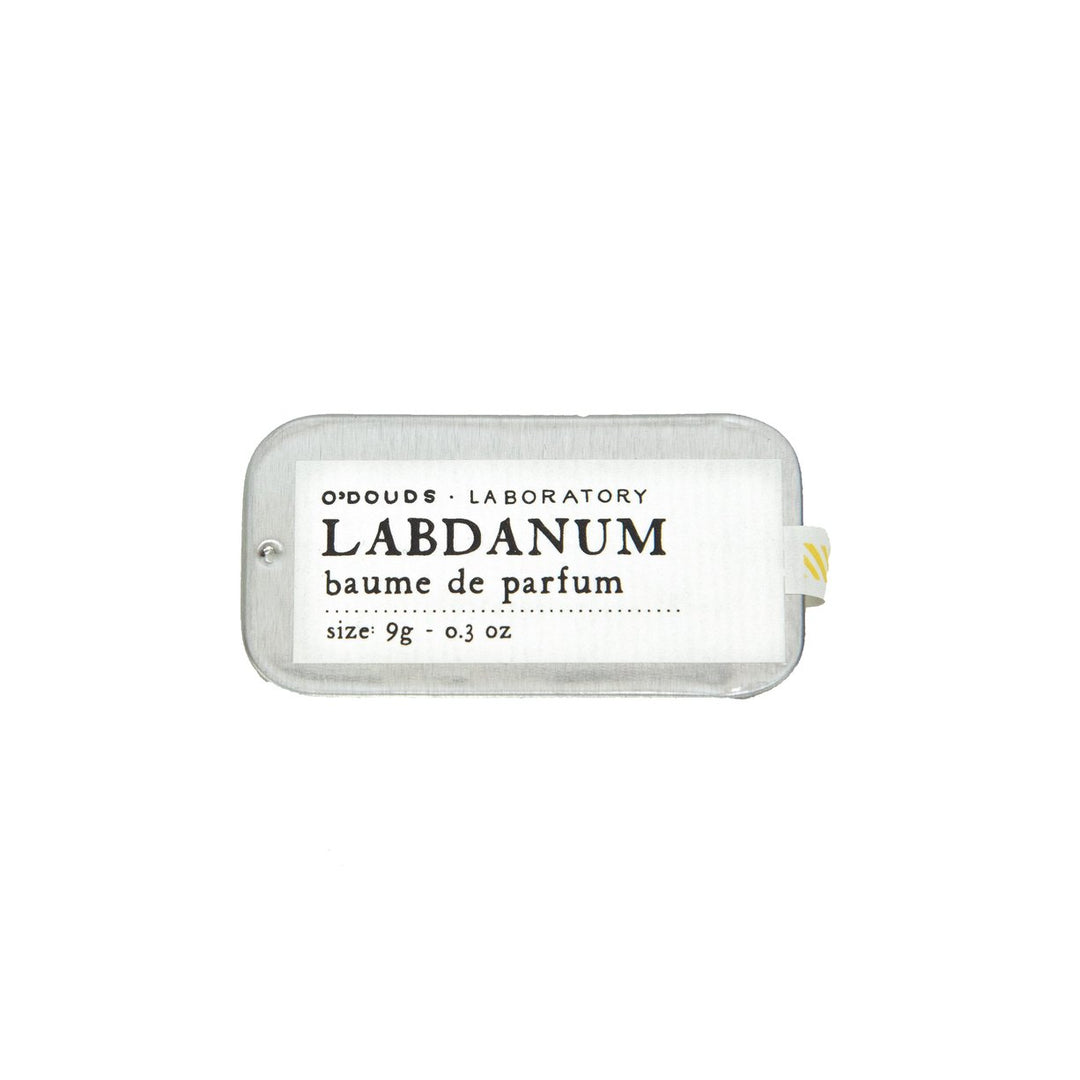 Labdanum Baume De Parfum
---
Free shipping on all orders over $75
In stock, ready to ship

Inventory on the way
"Lab-duh-nuhm"
Labdanum is a thick and resinous absolute extracted from the stems and leaves of the cistus ladanifer, a flowering shrub native to the Mediterranean The small, delicate flowers of this shrub yield another oil, Cistus oil, a unique and expensive floral fragrance with a large history of its own. Labdanum has been used in perfumery for centuries and was so precious that people used to scrape it from the thighs and beards of wandering goats! Don't worry, though, that's not how O'douds got yours.
A unique blend of all natural oils, O'douds Labdanum fragrance aims to highlight and strengthen the beauty that is already so present in labdanum absolute. Bright, floral notes of wild lavender and Moroccan rose amplify the sweet, balsamic, and herbaceous notes of labdanum. Dark notes of oakmoss and patchouli provide an earthy warmth and bring forth the labdanum's resinous and amber-like qualities. Slowly, over the course of time, these elements work together, creating a beautiful complexity that is airy and refreshing, yet grounded and intoxicating. 
Size: 9g
Notes:
Top: Rose, Bergamot, Lime
Middle: Lavender, Davana
Base: Labdanum, Oakmoss, Patchouli
Directions: Scoop out a small amount and apply to desired area.