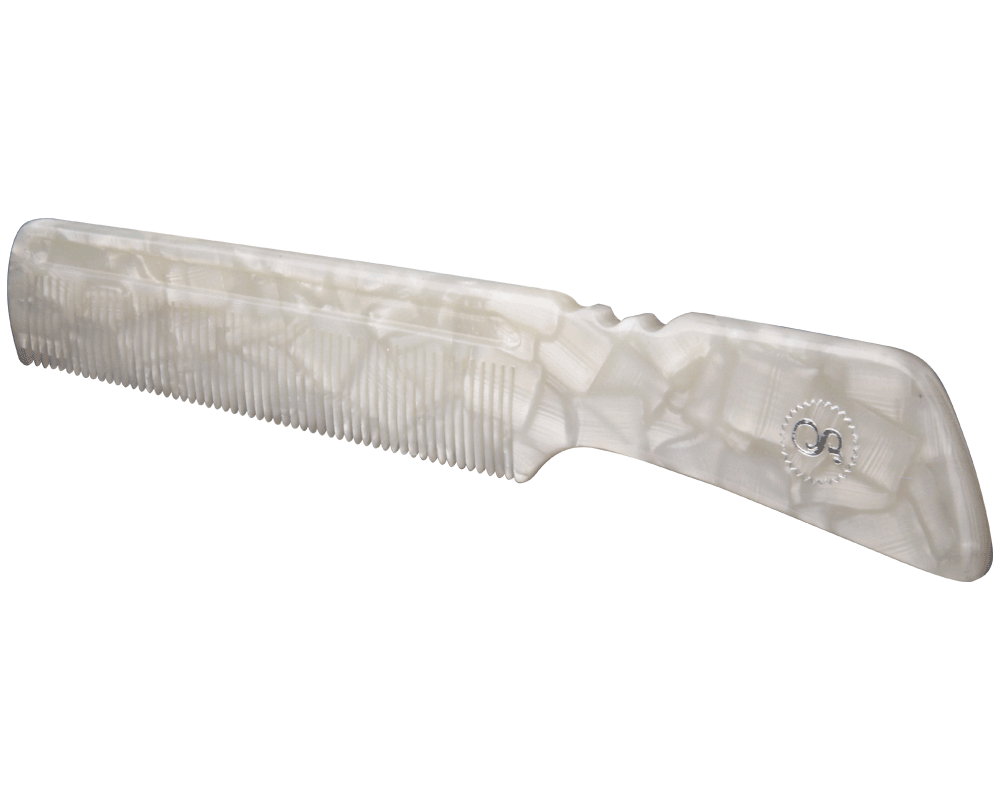 Pearl Handle Comb
---
Free shipping on all orders over $75
In stock, ready to ship

Inventory on the way
The Premium Blends Pearl Handle Comb is a product of years of scouring the globe for some of the best materials and workmanship Suavecito could find. This comb, like their efforts to produce it, will travel across the globe with you, along with its sleek profile and portability. The beautiful Cobalt Chip acetate brings out the classic look and sophistication of yesteryear. 
With this collection of combs Suavecito wanted to give you unmatched durability and style. These hair combs are built to last and will stand up to all the abuse you can put them through. They are made of sturdy Zyl Cellulose Acetate that ensures they will be extremely strong. Smooth saw-cut teeth will not damage hair or scalp and will glide through your hair with ease. 
These combs were designed in Japan to strict quality requirements and are handmade from 100% Zyl Cellulose Acetate which is a plant based material which makes them very durable. 
Handmade
Presented in a beautiful comb display box*
Works for all hair types
Used, abused and approved by your friends at Suavecito Pomade
8"
Designed in Japan